The concept of a virtual engine training was developed for Lufthansa Technical Training. It is customized to the needs of maintenance staff that works with aircraft engines. It consists of an explorative and task-based mode - created by NMY.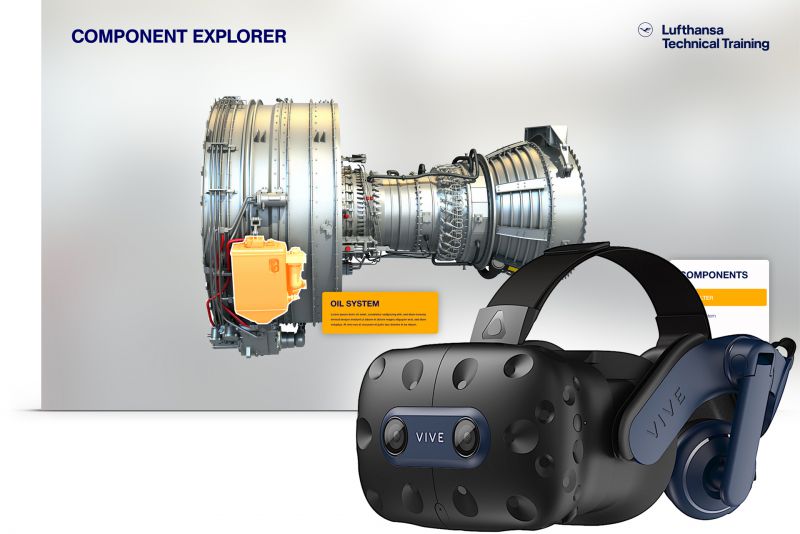 Mission
Virtual Learning. As easy as 1-2-3
The aim of a new training module, is the improvement of the overall quality of instruction of maintenance staff. Theoretically acquired knowledge was supposed to be advanced by practical training sessions that should feel as real as possible.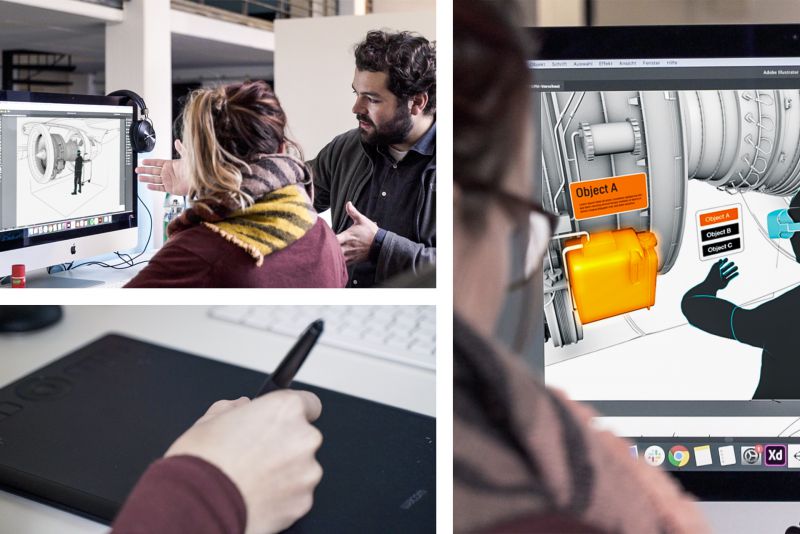 Approach
Discover, apply, memorize
New learning concepts in virtual reality help to anchor knowledge in the brain effectively. In the case of the virtual engine trainings for Lufthansa Technical Training, our concept was based on two principles: discovering components (component explorer) and the execution of maintenance tasks.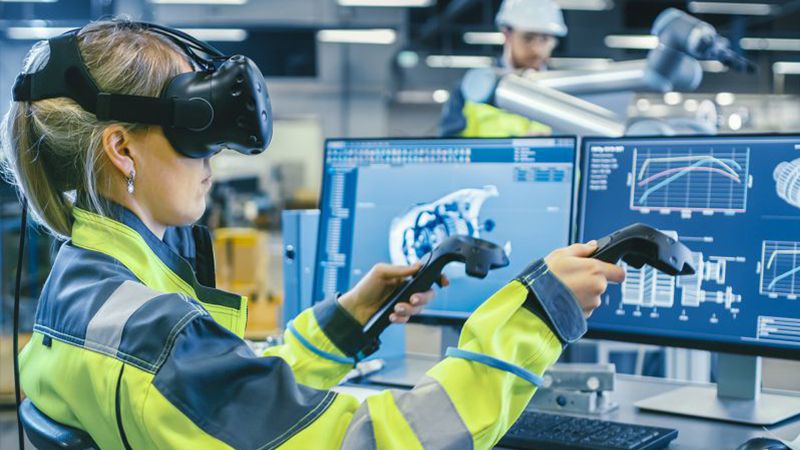 Solution
A new era of trainings
In the virtual reality draft, a control unit serviced by a panel operator is connected with individual trainings of participants in various practice booths. The underlying infrastructure consisting of hardware and IT, as well as the didactic planning of training content, are both inspired by the successful virtual reality training for sister company Lufthansa Aviation Training.
Discover more