An interactive tangible exhibit was implemented at the EADS "Technology & Innovation" booth for visitors to access intuitively and playfully the world of aerospace research - created by NMY.
Software applications
Research of key-technologies isn't always easy, seeing as every innovation changes any other project. New accomplishments only become mainstream when they interact with other disciplines harmoniously. This complex subject of aeronautical research was translated in an interactive application.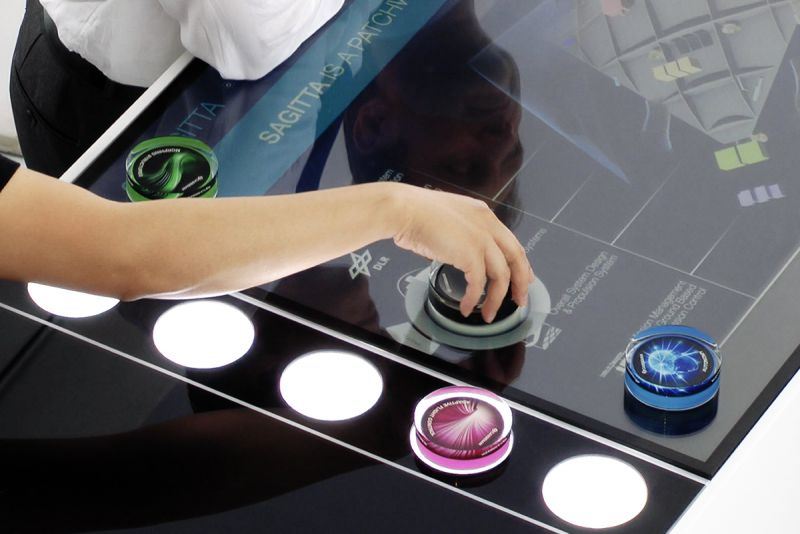 User Interface Design
In order to allow visitors intuitive and playful access to the world of aeronautical research, NMY decided on the use of a Tangible User Interface. Pioneering technology was used to track objects so that actually touchable tools became the focus of the installation due to their feel and visibility.
Interactive exhibit TANGIBLE BAR®
By turning and pushing the tangibles, the research parameters needed to be set so that the Technology & Innovation Index assumed the best possible result. The objects easily became the digital main actors due to the playful experience and ease of learning.