Lufthansa
Virtual Reality Training
Reading time: 69 seconds
Request demo
Lufthansa Aviation Training is an international program for the mandatory, sequenced training of the cabin crew. More than 200 leading airlines benefit from the implementation of this digital, self-organized coaching - created by NMY.
20,000

flight attendants per year

9

simultaneous participants per session

2

locations: Frankfurt & Munich

1

Certificate from the Federal Aviation Office (LBA)
Top-Features
In a realistic virtual environment, participants perform tasks that are specially tailored to the cabin crew's training plan.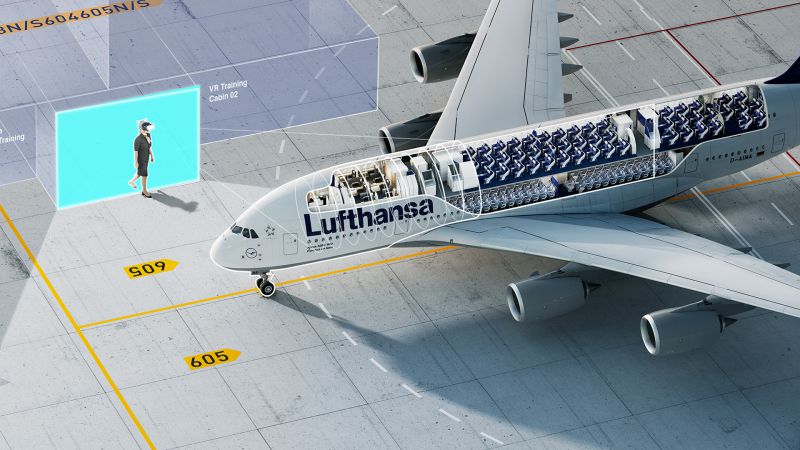 Remote cockpit
Up to nine participants can be accompanied, moderated and motivated via multiple video screens and live chat in a control center.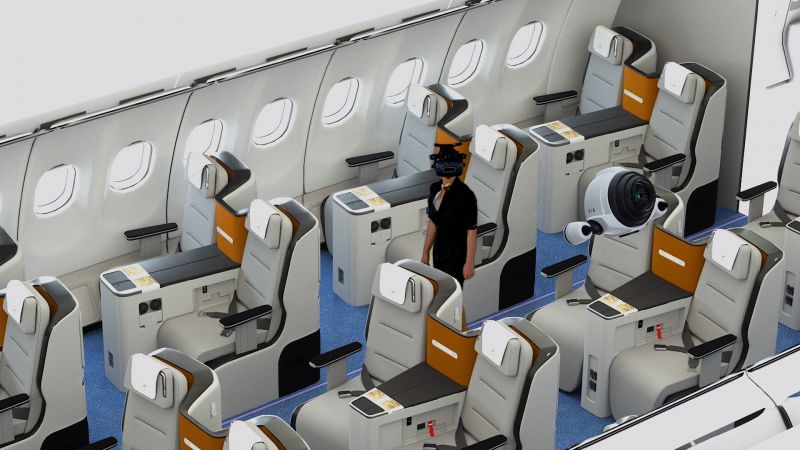 3D modelling
The aircraft was scanned in a complex process and translated into a 3D model. This basis can be used for every airplane type.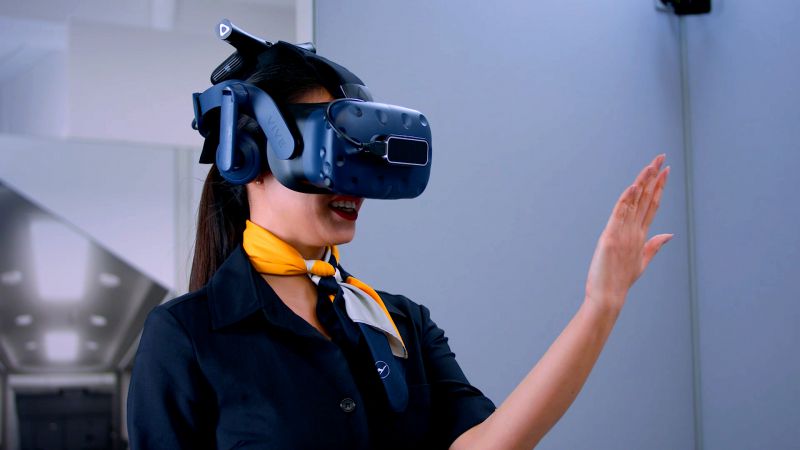 Gesture recognizition
Users act intuitively through natural hand gestures in the virtual training room - without movement restrictions through controllers and cables.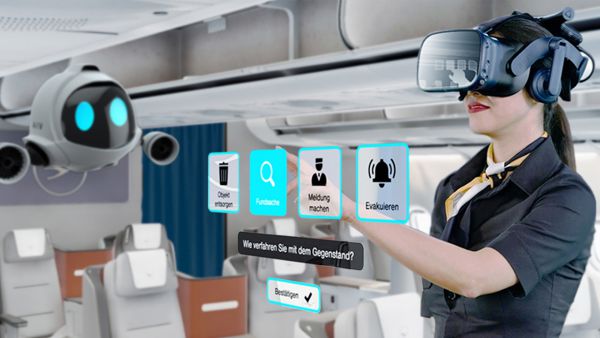 The training is controlled via a smartwatch. An interactive interface with the virtual assistant 'Via' provides useful tips and instructions.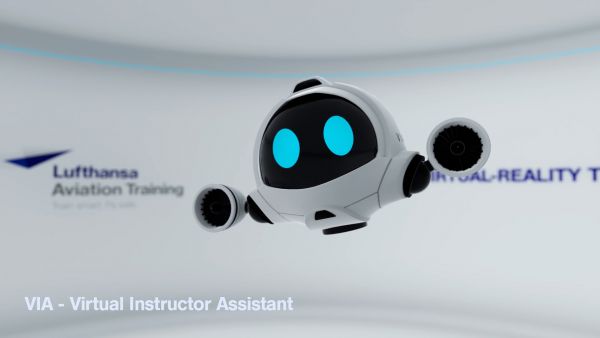 The training scenarios are modular and interactive in order to create a long-term learning curve and to deepen content.
Scenarios based on a training plan make it possible to efficiently and regularly carry out prescribed coaching in the virtual space.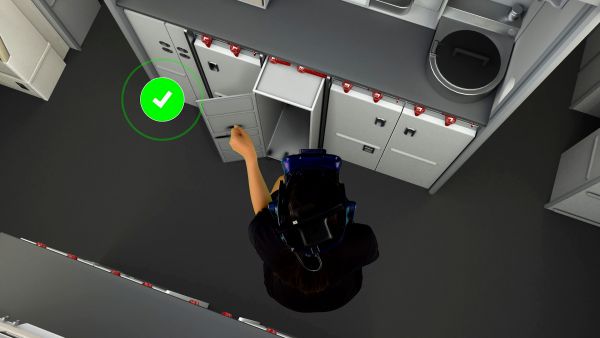 Simulation, instruction design and gamification merge and thus exceed the limits of conventional learning methods.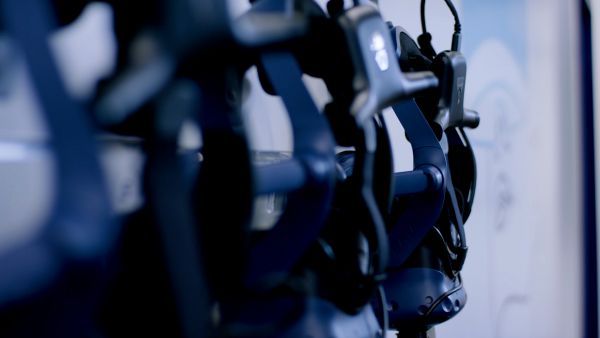 The virtual reality application is organized via the NMY cloud-based backend so that updates and maintenance work can be carried out worldwide at any time.
▼

Service quality - for employees and passengers

▼

Security - continuous improvement

▼

Motivation - playful transfer of knowledge

▼

Performance - anytime, anywhere

▼

Resources - a win-win situation
"Virtual Reality trainings are scalable, reproducible and enable a permanent and uncomplicated implementation of training measures."
"At first I thought, how is that supposed to work? I always joked a little bit with my colleagues. But then, afterwards, we thought it was really cool. I would even do it at home."
Song Xi-Sing, flight attendant