INTUITIVELY UNDERSTANDING INNOVATIVE MEDICAL TECHNOLOGY IN AR
Innovative technology meets state-of-the-art marketing: B. Braun Melsungen AG presents the new Aesculap Aeos® digital microscope in an Augmented Reality showroom.
1

2

100

percent more understanding with Augmented Reality
Top Features
B.Braun expands classic product marketing with Augmented Reality: With the iPad app, the Aesculap Aeos® digital microscope can be experienced in 3D down to the smallest detail at any location. Almost as if it were standing in front of you.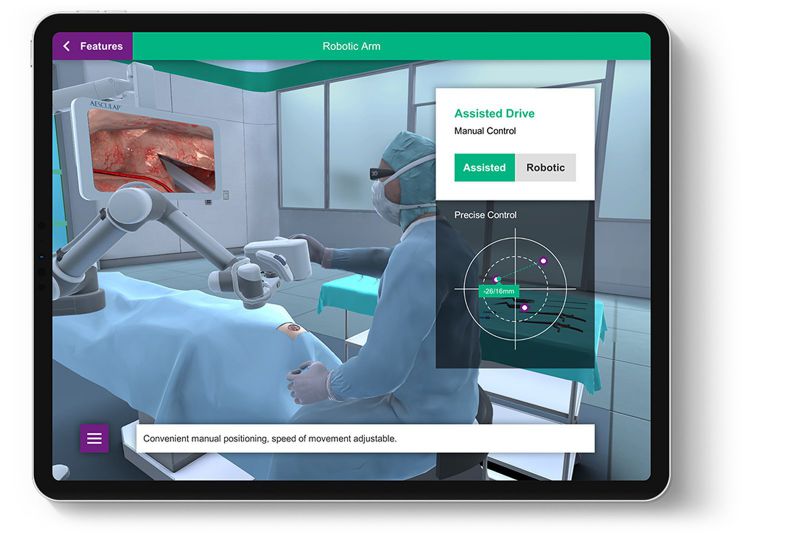 SEE MORE
Surgeons see more and work with greater comfort with the Aesculap Aeos® digital robotic-assisted microscope. The comfort and enhanced view can be experienced directly by surgeons in the Augmented Reality Showroom.
MARKETING AS A SERVICE - AND IN 3D
With the 3D real-time guides on the iPad, an all-around view reveals itself in AR, showing the product in all its facets in 3D. Innovative technology meets useful and therefore effective marketing.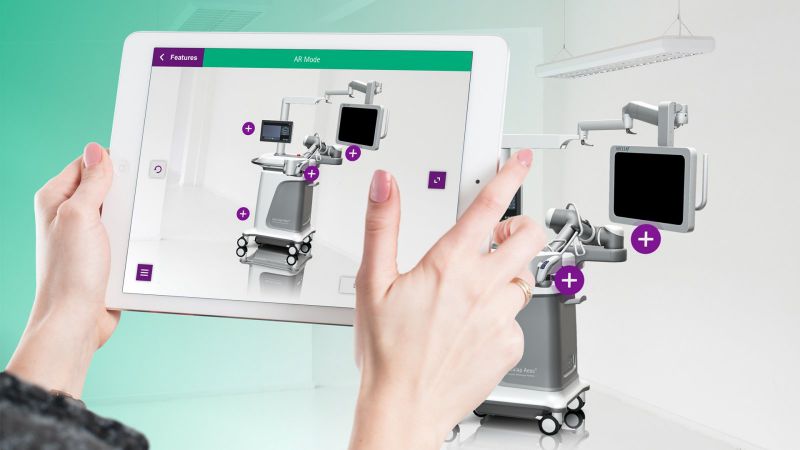 TOUCH AND VISUALIZE
The app offers two modes: Discover describes the features and components of the Aesculap Aeos® with one touch. Experience places the product as a virtual object in real space and allows it to be experienced in 3D while still on site.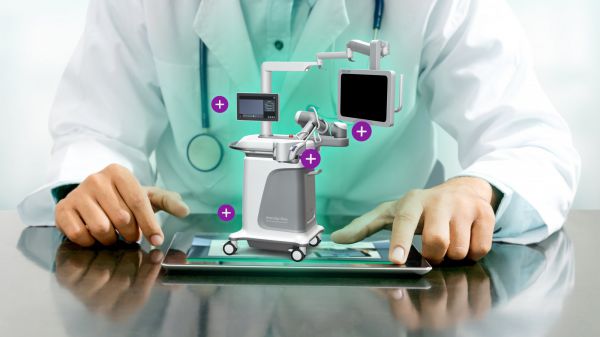 Augmented Reality supports the sales of the digital microscope with impressive AR animations.
With AR, the iPad becomes a mobile showroom: Surgeons can view the digital microscope in 3D and in its original size, no matter what time or space they are in.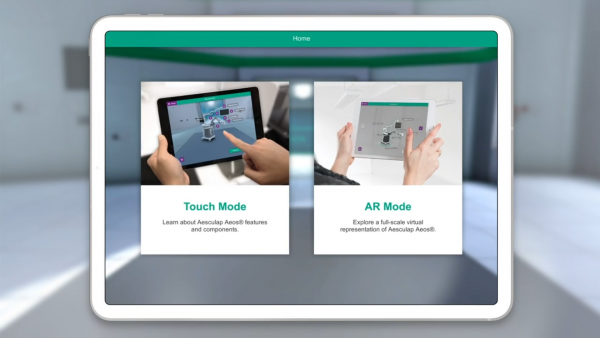 In addition to the particularly memorable AR mode, the app offers an intuitive touch mode for operation directly on the iPad - when things must happen quickly.
Discover and Experience: In combination, the two modes meet all customer needs - and those of the sales team.
▼

Experience - AR projects the full-size digital microscope into the room

▼

Understanding - digital guides promote product understanding

▼

Future - in product sales = 3D

▼

Marketing - that supports and inspires people
"Augmented Reality is an effective sales tool. The 3D view of a product in one's own space - regardless of time and place - excites people and leads to a better understanding, especially of complex technologies."
Sebastian Demmerle, CEO NMY