Federal Ministry for Education & Research
XR Eye Tracker
Get in touch
The IdeA research project enables older people with visual impairments (macular degeneration) to lead a self-determined life and to navigate their everyday life independently - created by NMY.
Top-Features
Together with experts from LMU Munich, ZEISS, Karl Eberhards University Tübingen, TalkingEyes and Blickshift, we have developed three strategic pillars.
Diagnosis
We use the most modern eye tracking technology to perform a perimetric eye examination. We record the visual field and thus detect deficits.
Assistance system
Mixed reality glasses provide the patient with visual information and thus enhance the peripheral field of vision.
Virtual examination room
A telemedical portal allows communication between patients, doctors, therapists and relatives.
Thanks to mixed reality, diagnostic tools are made accessible to patients more quickly and easily in order to promote early detection of the disease.
The technology is integrated into existing hardware in order to initiate the most organic adaptation process possible.
The XR glasses have a training function that enables the patient to train from any location to better deal with their illness.
By integrating artificial intelligence, eye movement patterns are identified in order to recognize what the user is looking for.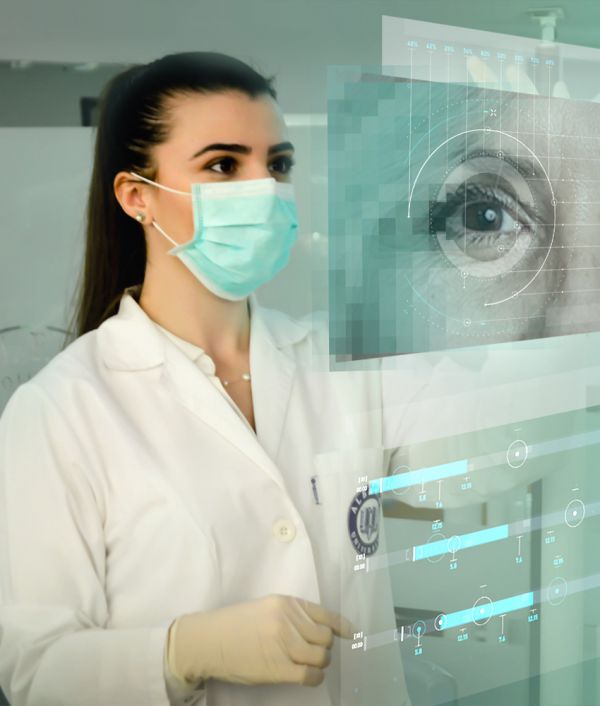 With the virtual examination room, the patient saves arduous and avoidable visits to the doctor, while the treatment time is optimized to the minimum.
▼

Future - research that creates new technologies

▼

Health - early detection, perfectionated

▼

Social integration - people remain human beings

▼

Mental profit - for patients & doctors

▼

Potential - extended reality as medicine
"Do you know those horrific eye scans where a bright blue light is directed directly at the iris and you're not allowed to blink? You have to cry. But now, this way, the examination is fun."
Ute Markal, Makula - patient
"The goal was very simple: to develop technologies for diagnosis and treatment that did not even exist."
Marianna Margies, team lead NMY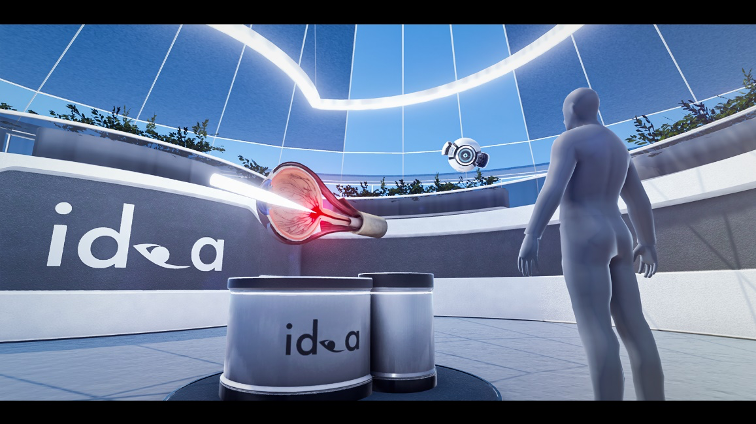 How Mixed Reality Will Change the Way we See the World
We have published an article on this research project describing in detail all aspects of diagnosis, assistance and virtual examination room. Have a read!
Go to the article