Digital City Tour as a Multimedia Experience: Augmented Reality Brings History to Life
The painter Canaletto left his mark on the city of Pirna. The digital multimedia city tour "Canaletto's Vision", created with NMY unseen, brings his story to the present day. Using a smartphone app and augmented reality, historical places and people are brought back to life.
300

years travel through time

5

3

impressive Augmented Reality experiences
Top-Features
The digital city tour of Pirna offers an extraordinary multimedia experience: entertaining, informative and modern, it takes you to historical places in the city. With Augmented Reality, scenes from long ago become alive again.
Like Pokémon Go for city marketing
Users move through Pirna via a digital 3D map and discover numerous attractions in reality. Playful elements motivate them to explore the entire tour – on foot, on a scooter or by bike.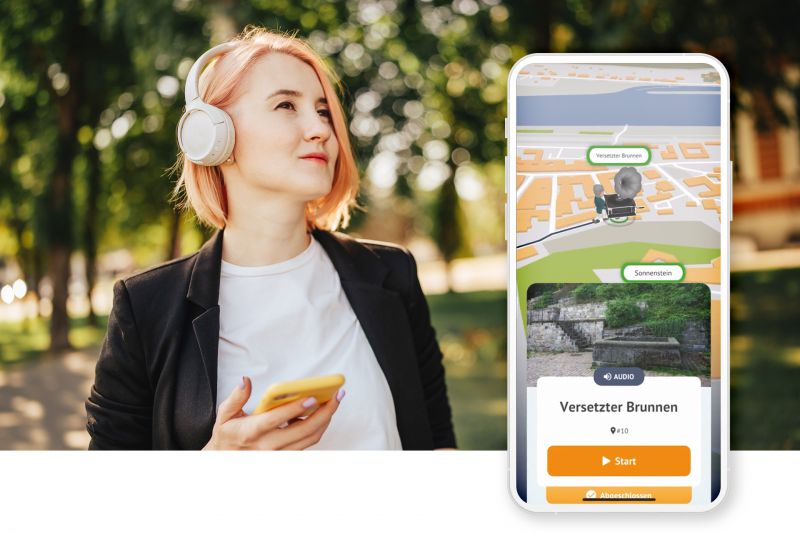 A city tour as a multimedia experience
Interactive city map, pictures, audio, text, Augmented Reality: Canaletto's Vision combines many media formats for a magical journey through time. The city guide is the famous artist Canaletto himself, who ties together the numerous anecdotes about Pirna's most exciting places into one big story.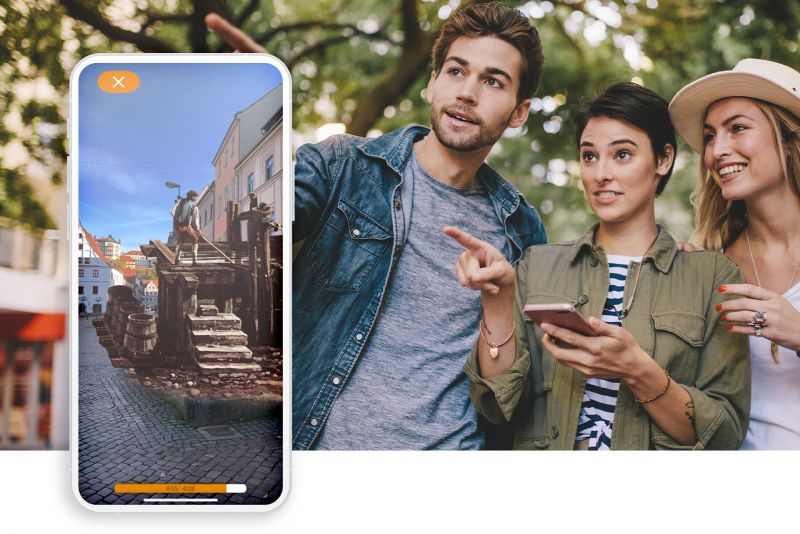 History comes alive with Augmented Reality
Canaletto brings his paintings to life in the historically accurate setting. The protagonists, painted centuries ago, suddenly emerge from the painting frame in their original size and speak of their everyday lives - as if you were standing face to face with them.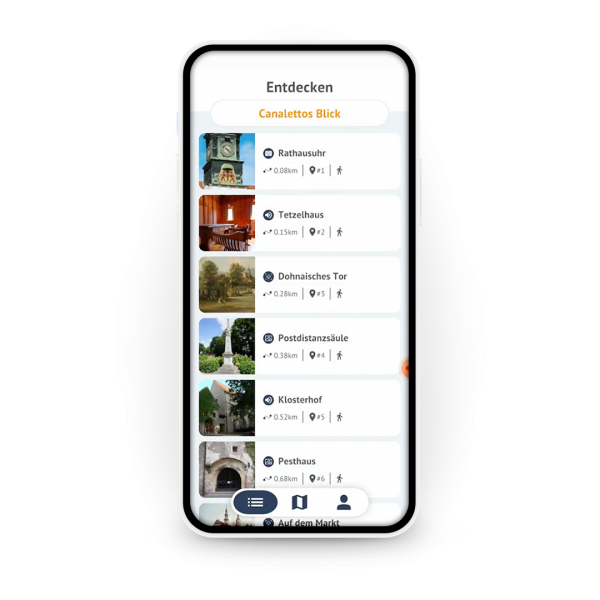 Intuitive use via smartphone app
Easy to navigate via a digital 3D map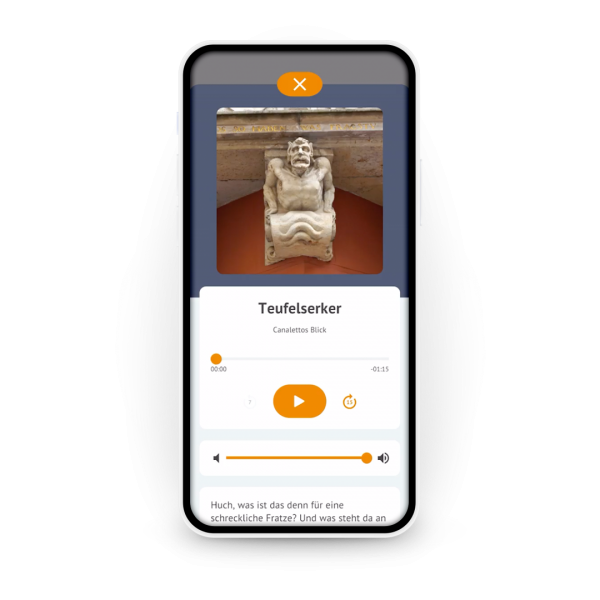 Canaletto's Vision playfully combines many media into one big story.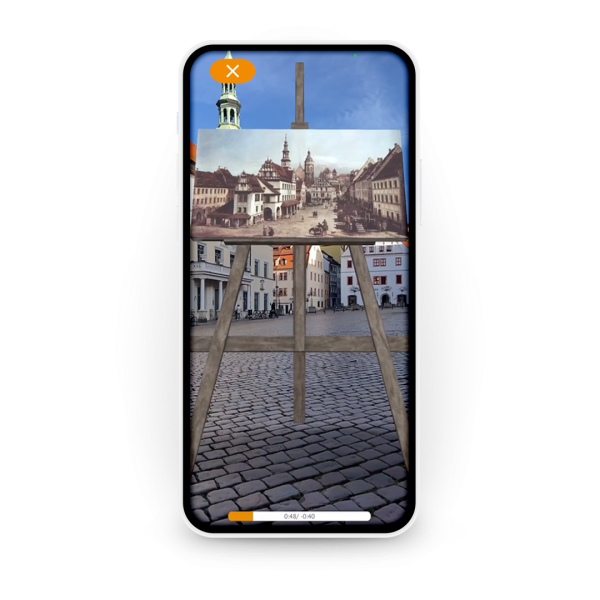 Historical details are brought to life through Augmented Reality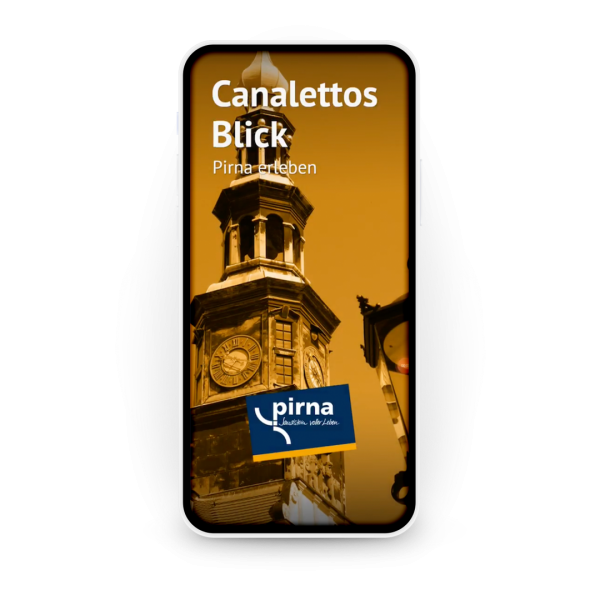 Pirna's city marketing combines tradition, knowledge, and entertainment with modern technology.
▼

Versatility - Canaletto's Vision combines text, pictures, audio, AR, and 3D technology.

▼

Memorable - The impressive audiovisual presentation leaves a lasting impression that stays in the memory.

▼

Simple - Lots of technology, easy to use: All content and functions are in a single, intuitive smartphone app.

▼

Future-proof - Pirna's city marketing can easily expand and update or create new digital tours.
The whitelabel software NMY unseen allows you an affordable und quick start to implement virtual tours with individual multimedia content. The licensing model for the native app is customizable and favorable.
Learn more