VIRTUAL TOURS AND REAL-DIGITAL EXPERIENCES IN MIXED REALITY
The work and life of Günter Grass forms the thematic core for an interactive tour and GPS-based hiking route along the Elbe-Lübeck Canal, presented in Augmented Reality.
32 km

24

Hotspots & multimedia content

18
Top-Features
A virtual map conveys the multifaceted history of the Elbe-Lübeck Canal through the eyes, memories and perspective of Günter Grass.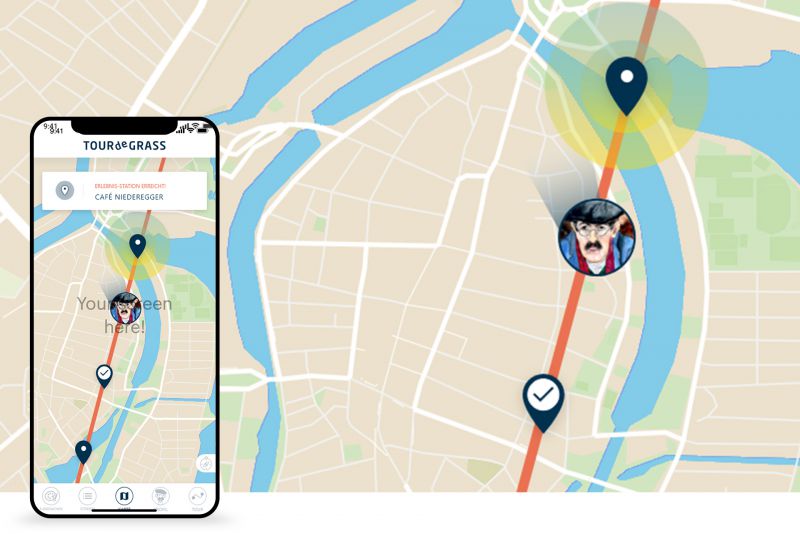 Interactive Map
Streets, buildings and tourist recommendations are displayed around the current location. The smartphone functions like a radar to discover the surroundings.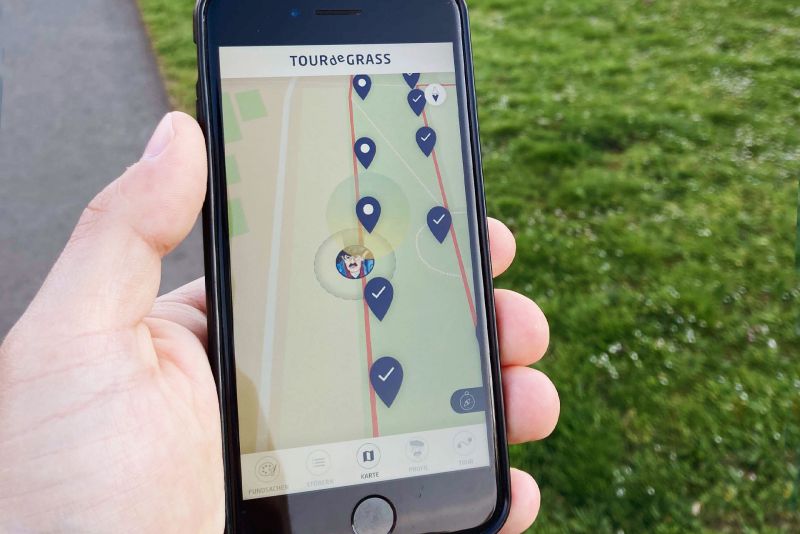 Hotspots
The selected route and associated points of interest, which are displayed as 3D hotspots, can be easily reached by foot or bike.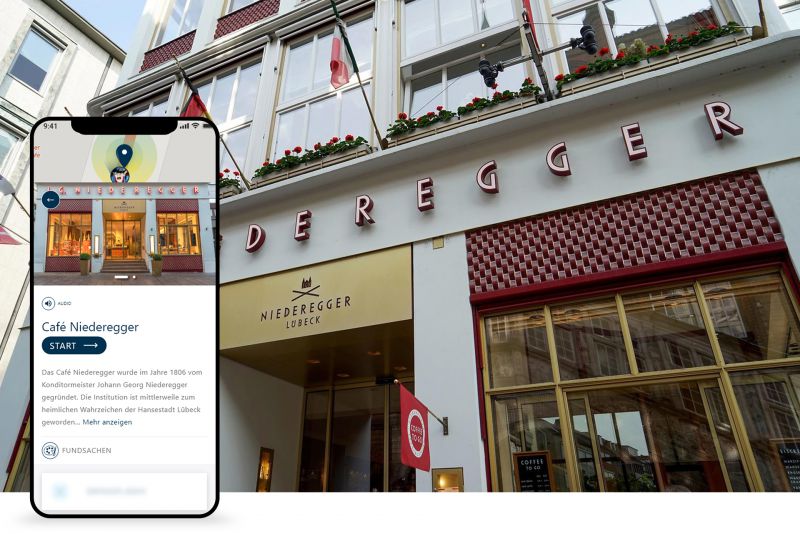 Local Marketing
Recommendations for the region are marked with a symbol. With the integrated GPS of the smartphone, the location is shown exactly on the 3D map.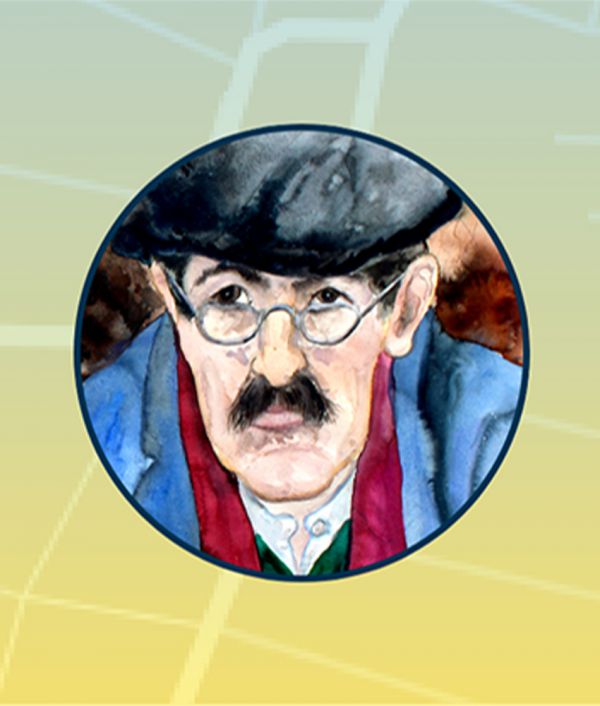 Günter Grass' view of the Elbe-Lübeck Canal is the central theme of the application. His ideas on history, culture and society create the content framework for the app.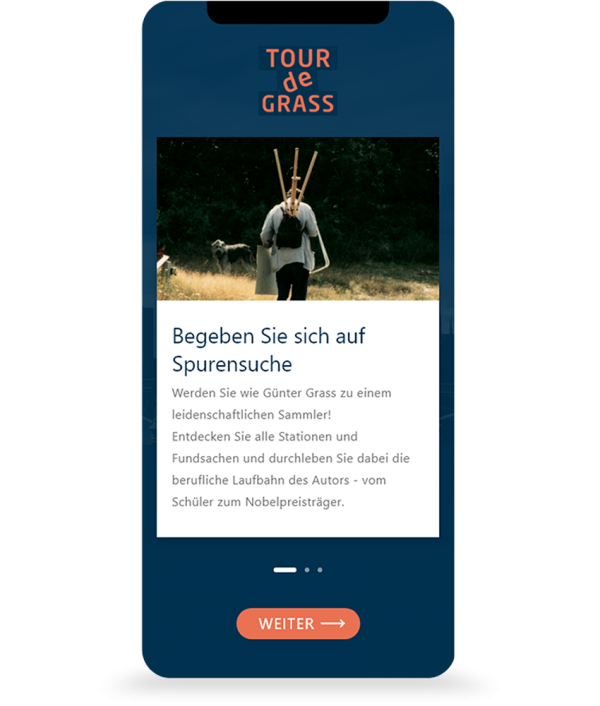 All stories form part of a narrative stream, which is entirely under the motto "In the footsteps of Günter Grass".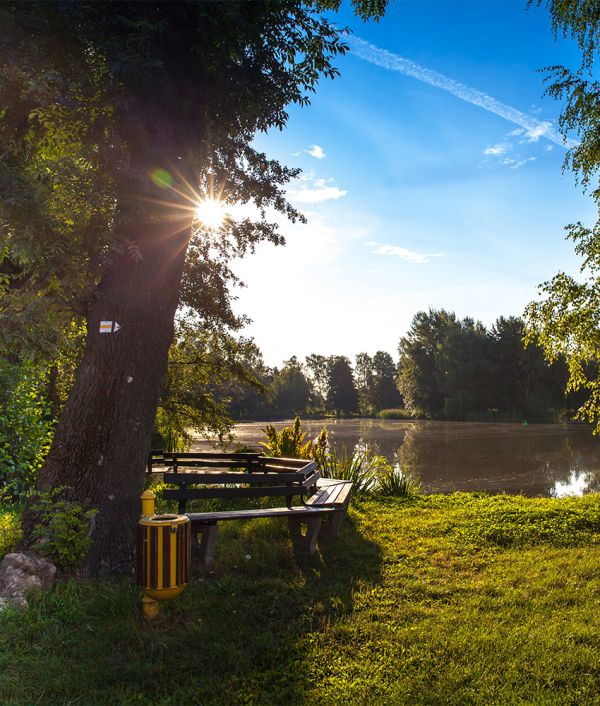 With the initiative, the Günter Grass Museum wants to ensure that visitors feel the same notion of calm and satisfaction that Günter Grass experienced during his stays.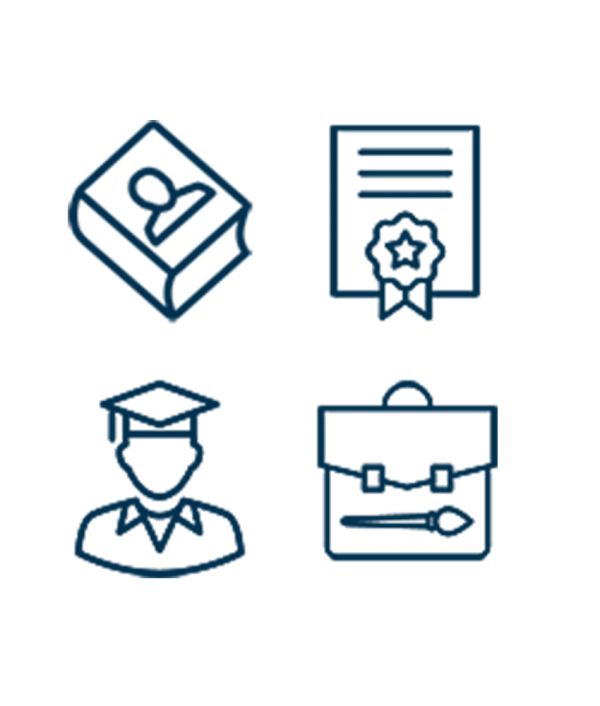 Badges for completed POIs are collected in the user profile and can unlock gifts, samples and promotions.
Display of accommodation options, restaurants, offers and tourism recommendations from local experts and companies.
▼

Reminiscence - valuable ideas, playfully experienced

▼

Geolocation - modern times meet literary history

▼

Marketing - where to find the best local food?

▼

3D Art - Hotspots in AR, Audio, Image & Text

▼

Visibility - for regional and city marketing
"I just wanted to go out. Out. Out. Out. But I also needed a meaning behind it, a reason. The tour totally motivated me"
"Digital tours are the future. There is no question. And it's a really great opportunity to free history from the dust of the times"
Dr. Jörg-Philipp Thomsa, museum director
""Günter-Grass-Tour: Auf den Spuren des Nobelpreisträgers. Mit einer Smartphone-App kann man die Werke des Schriftstellers dort erleben, wo sie entstanden sind.""
Watch video clip
"Auf eine abwechslungsreiche "Tour de Grass" können sich Kultur- und Naturbegeisterte nun mit dem Fahrrad oder zu Fuß begeben."
Unser Lübeck - non-profit culture magazine
Go to article
""Tour de Grass" von Lübeck nach Mölln mit dem Fahrrad und App."
Klassik Altstadt Hotel Lübeck
Go to article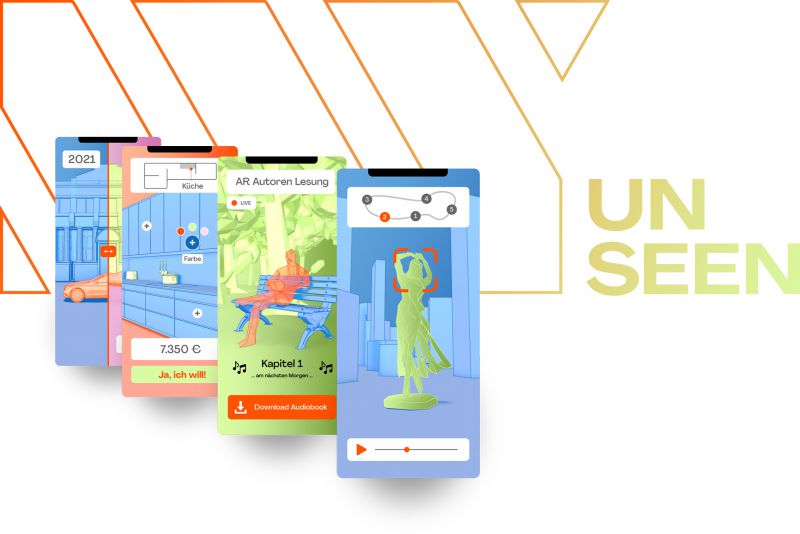 The whitelabel software NMY unseen allows you an affordable und quick start to implement virtual tours with individual multimedia content. The licensing model for the native app is customizable and favorable.
Learn more