Virtual Aviation Training
---
With competencies in the education and training of cockpit and cabin crews at twelve training locations, Lufthansa Aviation Training is one of the leading companies in the field of flight training. Its customer portfolio includes more than 200 nationally and internationally renowned airlines.
Virtual Aviation Training
XR TRAININGS FOR 20.000 FLIGHT ATTENDANTS EVERY YEAR
In a virtual reality environment, participants fulfill tasks that are specifically tailored to the training plan of the cabin crew. NMY developed the Pre-Flight Cabin Check training module, the first-ever VR safety training program, which over 20,000 flight attendants from all over the world complete in Frankfurt and Munich each year. More training modules and simulations, such as Galley & Service Training, Emergency & First Aid Simulations, Aircraft Familiarization, and Pilot Training, are being planned.
REDISCOVERING LEARNING
In Virtual Aviation Training, we merge simulation, instructional design and gamification, thereby going beyond the limits of conventional ways of learning. The concept of VR training provides maximum convenience, safety, and motivation. For this purpose, NMY developed an internationally compatible VR operating concept in which users interact intuitively in the virtual training room using natural hand gestures – without any hindrances from controllers and cables.
SMART TRAINING INFRASTRUCTURE
SMART TRAINING INFRASTRUCTURE
Despite intense activity, the smooth flow of the training program at two locations, each with 18 VR booths, is ensured using a training system with an associated command and control station. This control center for the panel operator enables monitoring of all training progress and communication with the participants using live voice chat. Furthermore, we have networked all the VR hardware and technology using a smart backend so that we can perform updates and remote services worldwide 24/7.
HELLO "I AM VIA"
Orientation, fun, and familiarity for the training program is provided by the 3D robot VIA. The virtual assistant language robot is a recurring element from Lufthansa's corporate mixed-reality identity, developed by NMY. Acting both as a provider of emotional support and a focal point for the trainees, VIA is always ready with assistance, tips, and motivation.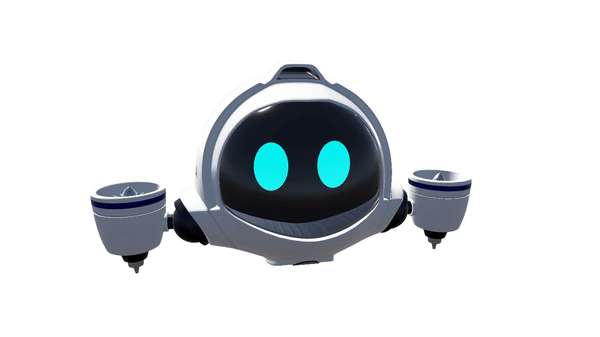 The future of flight training
RESULT
With immersive, high-quality training simulations in a realistic environment, our client gets a sustainable training tool. Virtual reality-based training programs are scalable, reproducible, and provide the simple implementation of training measures over the long term. Lufthansa Aviation Training can now perform resource-conserving training programs at any time and whenever needed, and also continuously improve the quality of service on the plane – a win-win situation for Lufthansa Aviation Training, flight attendants, and ultimately also the passengers.